Clear Site Demolition
Don't put a Digger through it!
Crowbars, the odd power tool and knowledge can reduce your building to a flat clear site in less than two weeks. By carefully deconstructing your home we are able to maximise its residual salvage value and pass that benefit on to you, all the while lessening the impact on the environment.
---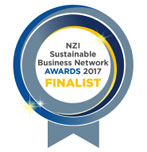 We were finalists in two categories amongst a record number of entries!
"Going Circular" and "Efficiency Champion"
Bring on this year and we'll go for the win!